You already know what you need to do in order to lose weight and how to proceed. You know about nutrition, how to eat healthy, fat burning, calorie counting, and muscle building. And you really want to change your relationship with food. That's why you have been trying for so long. For you, the key to success is not information, education, skills, or willpower. You already have all of them.
How I Can Help
You've tried a "plan" or two that didn't work—or maybe all the plans. They likely didn't work because there's no one-size-fits-all "formula" for emotional eating. How you will overcome it can only be defined by you, and guilt doesn't belong anywhere in that equation.
​As your coach, my job is to help you find another way. Most of the time, the answer isn't about controlling yourself. It's about relief, freedom, and a touch of pleasure.
A Healthier Relationship with Food is about Freedom, not Control
While diet and exercise are important in a weight loss process, I don't talk about food. At all. You don't need me for that part. If you decide to navigate your journey with me, I will focus on the root causes that have created your eating behaviors, and how to change your way of eating sustainably.
During our sessions together, we will:
Identify what you want and what's standing in your way
Define how to solve situational factors that are holding you back
Check which ones of your needs are currently not being met, and help you define how you can fulfill them so that you can stop compensating unmet needs with food
Unveil the pain and fear barriers to action that you cannot see, and that make you believe you are not ready to engage in your recovery journey
Help you recognize those barriers and consider them legitimate, as this is often the first step on your path to recovery
Identify your eating triggers, and solve their root cause, so you don't get triggered anymore
Put yourself in a position of power to choose daily routines—on purpose— your unique version of well-being and quality of life.

Note! These will be steps you WANT to take, not ones you think you're "supposed" to take. Working with me, you are always in the driver's seat. You'll never get a hard sell from me. I charge by the hour, and you can quit any time you like.
We all have our own reasons, triggers, and moment to eat our emotions. The path to a healthier relationship with food is different for each of us. My process is flexible and will adjust to your needs, your unique situation, and where you are emotionally right now. However, this is what you can expect from me every time:
RESPECT

I know dealing with emotional eating can be met with judgmental, condescending, or intruding responses when reaching out for help because I was there. I experienced how hurtful it can be.

You can expect me to trust everything you say, and my complete investment in you, your goals, and whatever challenges you face. I see strength, power, and beauty in every person I work with, and there is nothing I love more than helping you see the same.
SUPPORT

Emotional eating means using food to cope with difficult situations and/or relationships in your life. Uncomfortable emotions are usually involved. I will not ask you to get tougher or use more willpower—I tried that too, and I know it doesn't work. I know you are already doing your best. Instead, I will help you embrace the feelings you numb using food and what causes them.

Everyone is capable of change, and you are no exception. I will help you assess your readiness for change, find what motivates you, weigh the drawbacks and benefits of shaking things up, and build the confidence you need to stretch into a life, career, and body that fit just right.
CREATIVITY

Your journey is unique and personal. I'll walk you through specific steps, but I will always adjust to what you need, at your pace, and using the behavioral toolsets that work for you.

This is your journey and together, we will create your unique path to a healthier relationship with food.
CONNECTION

As emotional eaters, we use food to numb our emotions and disconnect from them. By doing so, we frequently deprive ourselves of meaningful connections with others and experience acute feelings of loneliness.

I will gently lead you to get back in touch with your emotions and will provide a deep emotional connection. Also, I will always tell you the truth when you seek feedback.

This is your journey, but you don't have to make it alone.
PROBLEM-SOLVING

There is a path to emotional eating recovery. It does not look the same for everyone, but most of us need to go through the same steps. Just not in the same way, at the same time, or in the same order. I've been through every step myself. I know what it takes.

Together we will step back to get perspective on the issues you're facing and find solutions that work for you—from tiny daily routines to big life-altering decisions.
SECURITY

Just like you, I tried every available method under the sun to try to lose weight, even the most exotic ones. I tried, failed, felt defeated, quit, raised a new hope, and jumped in the same loop over and again. Emotional eating follows the same patterns for all of us. Whatever eating behavior you are ashamed to share, I experienced it too. There is nothing to be embarrassed about.

You can open up safely. Your perspective is the juice that fuels this whole operation. The more honest you can be, the better, and you'll get zero judgment from me. Period.

In addition, everything you say stays between us.
FUN

Emotional eating sometimes involves uncomfortable emotions and/or difficult choices. We wouldn't use food to avoid them if they were easy to deal with.

While we may talk about difficult topics, and embrace intense emotions, we will also have a good time together. I will be your guide during this journey, but I will also be your friend. And laughter will be a part of the experience.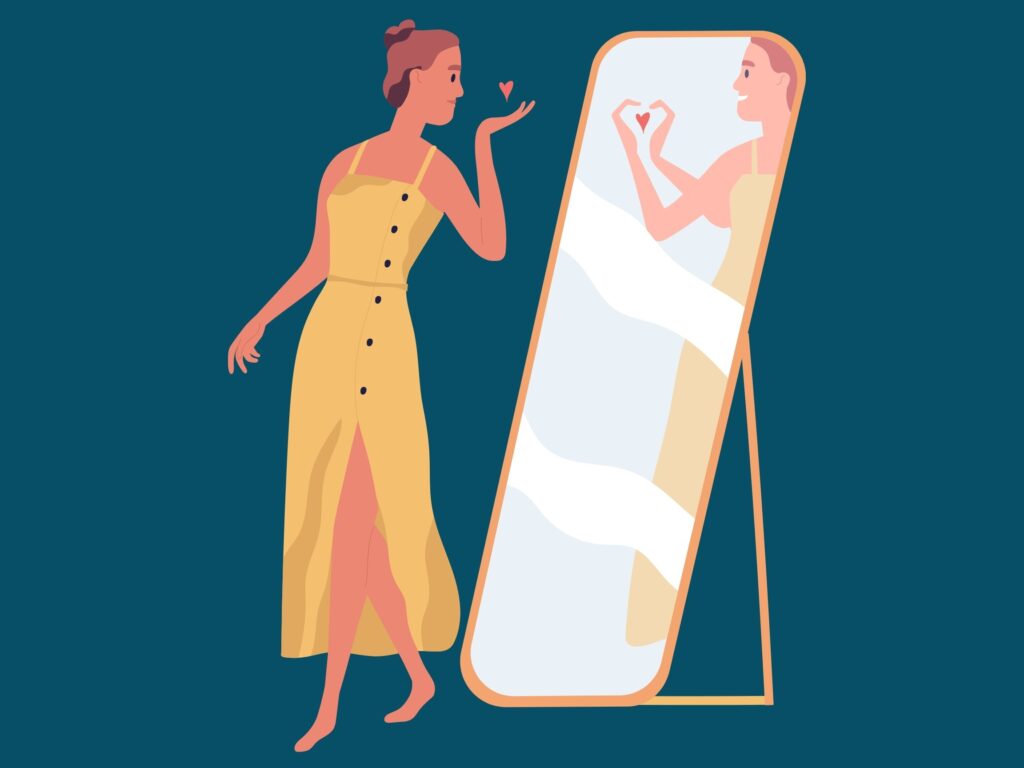 Coaching is for you if:
You know what you want to do but can't seem to do it
You don't know what you want to do, but, whatever it is, it's something different.
You are tired of trying to manipulate your body and brain.
You are tirelessly devoted to your family, work, and community… and also losing your breath… and something has to give.
You want to value and strengthen your body, rather than resenting it.
You are no longer willing to question your own judgment, intellect, or worth based on other people's ideas about what beauty and power are supposed to look like.
You're game for a little upheaval, an adventure, some stumbles, and a caper or two while figuring out what to do—and getting the job done.
Coaching is not for you if:
You want someone to dictate a generic, one-size-fits-all plan for you.
You are facing an acute crisis that requires medical or psychological intervention.
You are happy and at peace just as you are!
Depending on your needs, preferences, and availability, you can book private sessions, group sessions, or participate in quickstart weekends.
Please reach out at any time for more information and to see if we are a match. Our first conversation is free.
If you feel like charting your own path, my book series will give you a road map and the tools you need to get started. At your pace, focusing exactly on what you need right now.